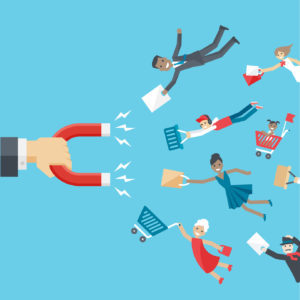 Word of mouth and referrals. This is of course integral to the growth of any business and how most companies will tell you they get new customers.
While word of mouth is the cornerstone upon which social media is built and new customers are secured, many business leaders don't fully appreciate that retaining their existing customers is another important way to leverage new referrals as they tell their friends about your business.
In various studies on the subject, the majority of consumers trusted their friends –and even their "non friends"- for recommendations on a product or business. If you want to have word of mouth work for you, satisfying your existing customers as well as converting new ones into returning consumers should be of paramount importance.
Customers leave because of a bad experience such as a legitimate complaint that remained unanswered. You've got to engage your customers and turn a negative into a positive so that your consumer is satisfied and shares the positive experience or outcome with others. It's called customer service! Consumers in today's market want to know that there's someone at the other end of the Facebook post, and that you stand behind your products or services. Having a consumer receive a positive experience from your organization in response to their negative comment (a coupon, an explanation, an apology….etc) is why consumers remain loyal to a brand. Your existing customers are there because they like your product and feel well treated. We're all human and make mistakes. If you can admit an error and rectify it by offering a value added incentive, your consumers will be forgiving. Treat your customers well and they'll return the favour by telling others!
Most importantly, retained customers are your reason for success as they provide your revenues, and likely on a constant and recurring basis. We all work so hard to gain customers and should likely work twice as hard to keep them. When you lose a customer you're losing their business as well as driving them to your competitors. You then run the risk of losing more of your customers through the same word of mouth that originally brought them to you.
Oh… and by the way… returning customers do tend to spend more!